Hello pedalling friends, and welcome to October's newsletter. This is Robyn at the helm today so expect multiple gifs – you're welcome.
I know what you're thinking. "October? That must mean we're due an AGM soon!" And, my YCC-oriented friend, you'd be right: it'll take place over Zoom on Tuesday 24th November. If you need extra encouragement to attend then I got you boo; BBC Radio 5 Live's Ellis Palmer will be giving a talk first. Ellis is a journalist and handcycling enthusiast, and we're delighted that he's kindly agreed to share his experience with us.
We wholeheartedly encourage you to put yourself forward for a position on the committee – many hands make light work and a change is as good as a rest, or other mixed metaphors. Please give us a shout if you're considering it but want to know a bit more about responsibilities and expectations. Whether you have a specific skill we're missing, or a bucketload of righteous anger in need of an outlet, we want you.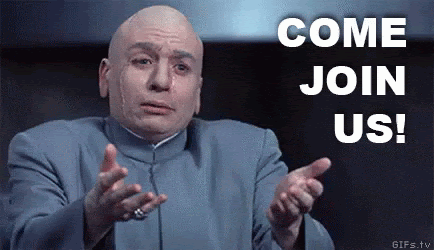 Ward Pedals Update Meeting
Many members have been busy contacting their local ward councillors and inviting them out for a pedal around the ward, to discuss how the area could be improved for cyclists. We've had some great feedback already, resulting in a number of councillors pressing for positive change in their ward.
This Thursday we are holding a Zoom meeting (link below) to hear about the progress so far. The meeting is open to all York Cycle Campaign members so please feel free to fire up your computer and come along. And if you'd like to get involved we still have plenty of wards that still need a representative. Nobody knows the local streets like you, so please do get in touch if you'd like to get involved.
Join us from 7:30pm Thursday 8th October, using this link: https://york-ac-uk.zoom.us/j/96977255193?pwd=WnE2Rm1kd0pHNjVXR09iWHRmbTMydz09
Clementhorpe Flood Alleviation Scheme
We understand that the Environment Agency will be starting to prepare the site at the end of November, and expect to start work in January 2021, with works lasting for at least one year. Terry Avenue will be closed throughout this period and cyclists are expected to divert and use any of the alternative routes marked on the iTravel map. In their most recent correspondence with the Cycle Campaign the Environment Agency told us that their independent auditor had said, "looking at collision data for the location, only a single cycle accident has occurred in the last 10 years and that was in March 2014. Therefore, in his opinion, the collision data does not point to any kind of safety risk to cyclists at this location." Beyond applying a 10mph speed limit on Butcher Terrace and suspending parking on the north side of the street, the Environment Agency do not plan to introduce any other measures to keep pedestrians and cyclists safe.

Take Action
Fancy some armchair activism? Excellent, because iiiiit's… consultation response time! There are currently two which badly need your voice, so please take a few minutes to respond.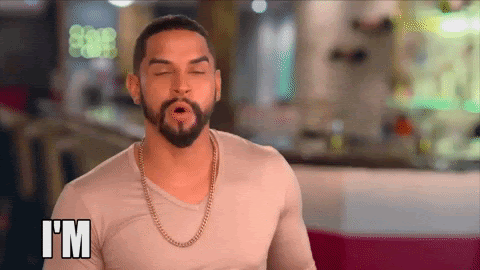 Scarborough Bridge to Bootham
Firstly, CoYC have proposed a link between Scarborough Bridge and Bootham Park Hospital. This involves turning the steps at the bottom of St Mary's into an accessible ramp, and creating a new cycle-friendly junction between St Mary's, Bootham, and the old hospital grounds. There are more details on the scheme and our response here. This is very close to what we actually suggested as the campaign over a year ago, so we're excited to see it being proposed. HOWEVER since it involves taking away three parking spaces naturally there could be a backlash. So we really, really need you to add your support on the council website, and soon; the consultation ends 12th October.
The Highway Code
On a national level, Cycling UK are running a campaign to update the Highway Code, making it clearer and safer for cyclists. They will narrow their proposals based on feedback, so have your say here.
iTravel York Map
Many of our members have Very Strong Opinions about York's iTravel cycle map. We want to create a more realistic map of the city, which warns of barriers and other hazards, something that will be especially useful for anyone on a non-standard cycle or people with mobility issues. We'll be creating a sub-group for this and welcome all volunteers, whether you've got graphic design skills, or simply experience of navigating the trickier corners of our cycle "network". This is a short-term group so ideal if you want to get involved with the campaign, but only on a time-limited basis.
New YCC Leaflets
Brief physical involvement more your thing? Well that's handy, because we need some volunteers to deliver our shiny new leaflets to bike shops across York. Plus any other busy locations where you think they'll do well. You don't have to cover the whole city!! But if you can think of nearby places that might benefit from a bunch of leaflets, we'd be so grateful if you could drop some off.
Success At Roomzzz
If you need some inspiration that persistence pays off, here's a story about just that from one of our members.
At the end of January, I spent an hour with the Manager of the Roomzzz Aparthotel asking for cycle parking for cafe guests. The hotel has The Pantry serving coffee and sandwiches plus home-made treats such as cream teas and cakes, all of which you can eat inside or out overlooking the Ouse..
Liam Pratt, the Manager, showed me the secure provision for guests and staff. He listened to the case for cycle parking in front of the hotel and asked about possible locations.
The hotel opened in December 2019 and stayed open throughout lockdown, but it was difficult to get people in to do landscaping works. However, three Sheffield stands – providing parking spaces for six cycles – were installed in the week ending 25th September.
The message is: if you think something needs doing, set up a meeting with the relevant person whether it's your ward councillor, the supermarket manager or the New Zealander running a new hotel in the city. Sometimes that's all it takes.
Congratulations on the success, and thank you for sharing it with us! If you fancy an Ouseside cream tea, why not cycle down there and take advantage of the new stands?
And finally, do you have a cycling story you'd like to share with us? We'd love more additions to our Wheel Spiels collection, and nothing is too big or too small! Maybe your little one has been taking advantage of the traffic-calmed Groves? Maybe your partner tried cycling over lockdown and is now clocking up 50 miles a day? Maybe you're a recent YCC member and all this activism talk has got you so fired up that now you're protesting daily at the council offices?! We'd love to feature your story on our blog so please give us a shout.